| | |
| --- | --- |
| | AREA LINKS & ATTRACTIONS |
OLD SPRING FARM BED & BREAKFAST - THE PERFECT ESCAPE
"Escapism" - A tendency to escape from reality, the responsibility and routine of real life.
Plan your "Escape route" & tempt your senses with these SIMPLE PLEASURES & "MUST SEES".
DESTINATION FLOYD?  15 miles www.floydvirginia.com check website for current calendar of events.
Floyd is bordered on its entire eastern side by the scenic Blue Ridge Parkway (BRP).  It is situated on designated music, birding and craft trails.  Several area restaurants offer entertainment in addition to unique dining experiences.  It is a pleasant surprise for guests to Discover" the character of Floyd and it's surrounds - both nouveau yet traditional.  Slip backin time to the slower pace of a one-light town.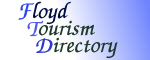 1.    Floyd County -  all you ever wanted to know.  www.floydcountyinview.com
2.    Blue Ridge Parkway information.   www.blueridgeparkway.org
3.    Virginia Tourism information.   www.virginia.org
4.    World famous Friday night Bluegrass Jamboree - www.floydcountrystore.com
5.    County Records - Mail-order repository of Bluegrass Music located atTalley's Alley. www.countysales.com
<![if !supportEmptyParas]> <![endif]>6.    The Crooked Road Music Trail - Connects sites of mountain music, annual festivals, weekly concerts, radio shows & jam sessions. 
Old Spring Farm is 3.7 miles from The Crooked Road at Shooting Creek.   www.thecrookedroad.org
7.    Floyd Fest - Annual music Festival - July www.floydfest.com
8.    Mabry Grist Mill - Open May thru October.  Old-timey exhibits, Sunday music & restaurant.  276-952-2947 BRP mp 176.1 - 25 miles
9.    Sixteen Hand Pottery Studio Tours - First weekend in May & Thanksgiving weekend. www.16hands.com 
10.  Schoolhouse Fabrics - An old schoolhouse turned into a sewing paradise.  540-745-4561
<![if !supportEmptyParas]> <![endif]>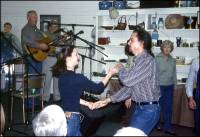 <![if !supportEmptyParas]><![endif]>
<![if !supportEmptyParas]><![endif]>

WINERIES
FERRUM 15 miles   www.blueridgeinstitute.org
11.   Blue Ridge Institute & Museum of Ferrum College - State repository for Blue Ridge Folklife.
12.   Blue Ridge Farm Museum - An 1800 Virginia-German farm complex.  Mid-May through mid-August, Saturday 10 A.M. to 5 P.M.;
Sunday 1 P.M. to 5 P.M.
13.   Blue Ridge Draft Horse & Mule Show - Fourth Saturday in July
14.   Blue Ridge Folklife Festival - VA's largest celebration of regional traditions.  Fourth Saturday in October.
15.   Blue Ridge Dinner Theatre - Over 25 years of productions.  540-365-4335

Draft Horse & Mule Show

Draft Horse & Mule Show
Moonshine Still

Sheepherding
"We attended the Blue Ridge Folklife Festival in Ferrum and loved it!  Especially the quilt show and molasses making and sheep
herding demonstration."  Bob & Joy Boatwright - Bristol, VA.                                                                                        
DIVINE YOUR DAY WITH A VARIETY OF MUSEUMS, FESTIVALS & SPORTS STUART  - 24 miles   www.patrickchamber.com
16.   Fairystone State Park - 168 acre Fairystone Lake for swimming, boating & fishing 15 mile
Philpott Lake, adjacent to Fairystone Lake, is 3000 acres   www.dcr.virginia.gov/parks
17.   Historic Star Theatre - Dinner Theater, new & classic films and concerts. www.historicstartheatre.com
18.   Laurel Hill - JEB Stuart birthplace.  Annual Civil War encampment reenactment - October Ararat   www.jebstuart.org
19.   The Reynolds Homestead - A National Historic Landmark.  Concerts, lectures & festivals - Critz   www.reynoldshomestead.vt.edu 
20.   Stone Cross Mountain Museum - Crystalline crosses which in legend are said to be the tear of fairies.  Fairystones are believed to protect the wearer against sickness, accident & disaster.  Martinsville   www.stonecrossmountain.com
21.   Strawberry Festival - May
22.   Beach Music Festival - June   www.beachfestival.com
23.   Peach Festival - August

Philpott Lake

Historic Star Theatre
Civil War reenactor
<![if !supportEmptyParas]> <![endif]>MUSIC EVENTS OCCURRING EACH MONTH
24.   American Legion Square Dance
25.   Christopher's Pizza Bluegrass Jams - Meadows of Dan
26.   Patrick County Music Association Open Jam Session
27.   State Line Grocery Open Jam Session
28.   Willis Gap Open Jam Session

WOOLWINE  - 8 miles
29.   Patrick County Covered Bridge Festival - see 2 of only 8 covered bridges statewide. Crafts, Antique auto rides, horse-drawn wagon rides.
30.   Woolwine Fire Department Pig Roast - June
31.   Woolwine Fire Department Music Event - July & September
32.   Apple Butter Festival - October

Bob White Bridge 1921
Jack's Bridge
Jack's Creek Bridge 1914

Covered Bridge Festival
<![if !supportEmptyParas]> <![endif]>SPORTS & OUTDOOR ACTIVITIES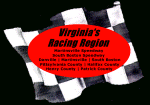 http://www.martisvillespeedway.com http://www.varacingregion.com
33.   Martinsville Speedway - April & October NASCAR racing.  Martinsville - 30 miles www.martinsvillespeedway.com
34.   Virginia Motorsports Museum and Hall of Fame - Stuart, VA.  www.varacingregion.com
35.   Wood Brothers Racing Museum showcases over 50 years of NASCAR history.  Stuart - 24 miles   www.woodbrothersracing.com
36.   Antiques - Chic's Antique Mall, Farmer's Supply an old-timey hardware store - Floyd Many shops of interest in Meadows of Dan, VA.
37.   Art Galleries - Above the Moon, Bell Gallery - Floyd   www.overthemoongallery.com
38.   Biking - along the crest of the Blue Ridge Parkway - 10 miles
39.   Birding & wildlife Trails - Fairystone Loop - moderate to strenuous trails 0.9 to 4.2 miles. 4,570 acres to enjoy.  The rare staurolite stones are not found in such abundance and shaped so nearly like crosses as they are in Patrick County.  Sweet Mountain Laurel Loop.  Descriptive guide available.  www.dgif.state.va.us
40.   Old Spring Farm on-site birding list available "Birds I View"
41.   Fly fishing - stocked trout streams - 7 miles
42.   Jackpot carp fishing - 10 miles
43.   Trout farm - pond fishing - Meadows of Dan, VA.
44.   Golf - Olde Mill Golf Club - Hwy 58 toward Hillsville 800-753-5005
Gordon Trent Golf Course, Inc. - Stuart 276-694-3805
Great Oaks Country Club - Floyd - 15 miles 540-745-2189
45.    Hiking - Blue Ridge Parkway - Rock Castle Gorge 10 mile hike - Smart View 2.5 mile loop www.mountaintravelguide.com
46.   The Stone Churches of Rev. Bob Childress - "The Man Who Moved a Mountain" by Richard David - Descriptive guide and map available at Old Spring Farm Bed & Breakfast
47.   ATV rental on guided trails, deer hunting, fly fishing, Spring gobblers and wing shooting On 14,000 acres - Primland Resort - Meadows of Dan www.primland.com
48.   Virginia Tech football games - Blacksburg - 45 miles   www.hokiesport.com
Martinsville Speedway
Wood Brothers Pit Crew
Motorsport Museum

Glen Wood Family

Glen Wood

Glen & Bercece Wood

Smart View Cabin
Mayberry Stone Church
TRAVEL LINKS
Bed & Breakfast Association of Virginia (BBAV)   www.innvirginia.com
Bed and Breakfast .com  www.bedandbreakfast.com
Blue Ridge Directory  www.blueridgedirectory.com
Blue Ridge Host   www.blueridgehost.com
Blue Ridge Park and Skyline Drive  www.blueridgeskyline.com
Blue Ridge Travel   www.virginiablueridge.org
Chateau Morrisette  www.chateaumorrisette.com
Floyd County Chamber of Commerce  www.floydvirginia.com
I Love Inns  www.IloveInns.com
Patrick County Chamber of Commerce  www.patrickchamber.com
The Blue Ridge Parkway  www.blueridgeparkway.org
The Jacksonville Center for the Arts  www.jacksonvillecenter.org
The Roanoke Valley of Virginia   www.visitroanokeva.com
I-81 Traffic and Travel Info www.511Virginia.org
please click on thumbnail for larger view
<![if !supportEmptyParas]> <![endif]>
<![if !supportEmptyParas]> <![endif]>
<![if !supportEmptyParas]> <![endif]>